Phone and Tablet Repair

At IT Xpress, we understand how important it is to have a fully functioning cellphone. Whether you need a screen replacement, battery replacement, or any other repair, we've got you covered. Our team of skilled technicians has the knowledge and experience to fix any issue your phone may have.
We pride ourselves on providing fast and efficient service, so you can get back to your daily routine as soon as possible. Our prices are competitive, and we only use high-quality parts to ensure the longevity of your repair. We only stock top quality X07 2.0 screens, which provide excellent color rendition and shock resilience.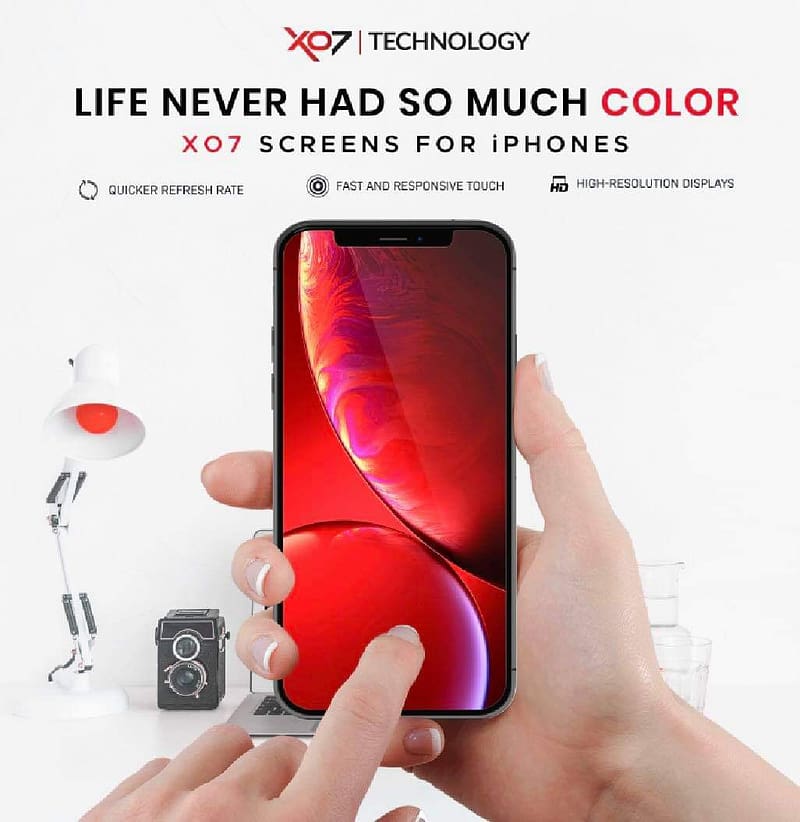 We use the latest technology in screen removal machines to safely remove your broken screen without damaging the internal components. Don't let a broken phone ruin your day. Visit IT Xpress and let us take care of all your repair needs. We also offer a wide range of phone cases, custom cut screen protectors, custom printed phone skins, and other accessories to help you keep your phone in great shape. Stop by today or give us a call to schedule an appointment. Trust us to get your phone back to working order in no time!"
Not all phone screens are the same! Don't be fooled by low prices. Many repair shops use cheaper dimmer screens that are more likely to fail/break. Most of our screens carry a lifetime defect warranty and we ensure your iPhone TruTone data is transferred from your original display. They provide bright vibrant colors, just like your phone's original screen!
Protect Your New Screen!
We can install a custom cut screen protector on your new screen! Our 9H Hardness AxiomGlass protectors are custom cut to fit your phone (and case!) exactly.
Want your phone to stand out? Get a custom printed skin for it!